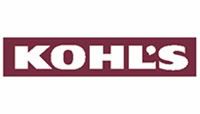 Just letting you in on a little bit of super important info, if you have a Kohl's credit card and you sign up for paperless statements-they will send you $10 off your next purchase of $10!
I love Kohl's. And they ain't paying me to say that either! I usually go to
Slickdeals
and scout out the deals that they have found for Kohl's. They will also list any promo codes they have and free shipping for card holders. So I check out the clearance section and then go from there. I also run the deal through My Points, too. Tricky, tricky.
Still have no life,
SonyaAnn